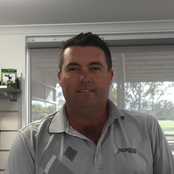 See in shop for our current specials.
In this Section:
Merchandise for sale
Proserpine Golf Club is proud to present our range of high quality equipment and apparel at the Proshop.
We have a wide and varying selection of brands. Come in and browse our selection of golf balls, club sets and golf tees.
All of our apparel is of the best quality and meets golfing etiquette standards, plus there's so much range to choose from. Everything from tee-shirts to bottoms, footwear, sunglasses, hats and visors is available in one place.
We also have a small selection of juniors club sets and apparel for our younger golfers.